Headteacher's Welcome
On behalf of our students, staff and governors, I am extremely proud to welcome you to Ortu Hassenbrook Academy.
In a smaller school such as ours, every individual counts. Our staff know our students really well and strive at all times to meet their needs ensuring their unique personalities, talents and interests are nurtured and developed to the full.
We are an agile and dynamic school, where improvement is happening rapidly. This was highlighted when last summer, our students gained the best GCSE results the school has seen for many years:
Grade 4 + in English and Maths from 47% to 61%
Grade 5 + in English and Maths from 27% to 45%
This was also reiterated in Ofsted's most recent report:
"Under the new leadership team, the vision for improvement is clear. The emerging culture and ethos within the school are rooted in high expectations of staff and pupils' performance."
The staff and I will continue to build on the strengths of the school to deliver outstanding education and exceptional care for the students of this school community.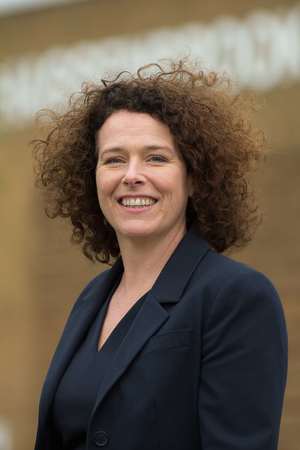 Ms. J Williams
Headteacher