Ortu Hassenbrook Academy GCSE results up across all subjects
PRESS RELEASE
Dated 22 August 2019
Standards rise again at Hassenbrook Academy
Students celebrated even greater success this year as standards rise again for a third year in a row. Subjects such as Science, Languages, Music and Drama have taken further steps on their improvement journey.
Preliminary results show standards remain strong in English and Maths:
64% of students achieved Grade 4+ in English
72% of students achieved Grade 4+ in Maths
Almost 60% of students achieved English and Maths combined Grade 4+
"We are particularly proud that nearly one in five students was able to achieve a grade 7 or above in English and Maths." Said Ms Williams of Hassenbrook Academy.
The best performing students were:
Zaheer Khurami (16) from Stifford Primary School, who achieved 2 grade 9s, 2 grade 8s, 2 grade 7s and 3 grade 6s, said "The work is done, I won thanks to my teacher Mr Ohene."
Erin Lynas (16) from ST.Mary's R.C Primary, Tilbury, who achieved 1 grade 9, 3 grade 8s, 1 grade 7 and 6 grade 6s, said "I am very pleased."
Bailey Pumfleet (16) from Graham James Primary, Stanford, who achieved 2 grade 9s, 4 grade 7s and 1 grade 6 said "That was unexpected!"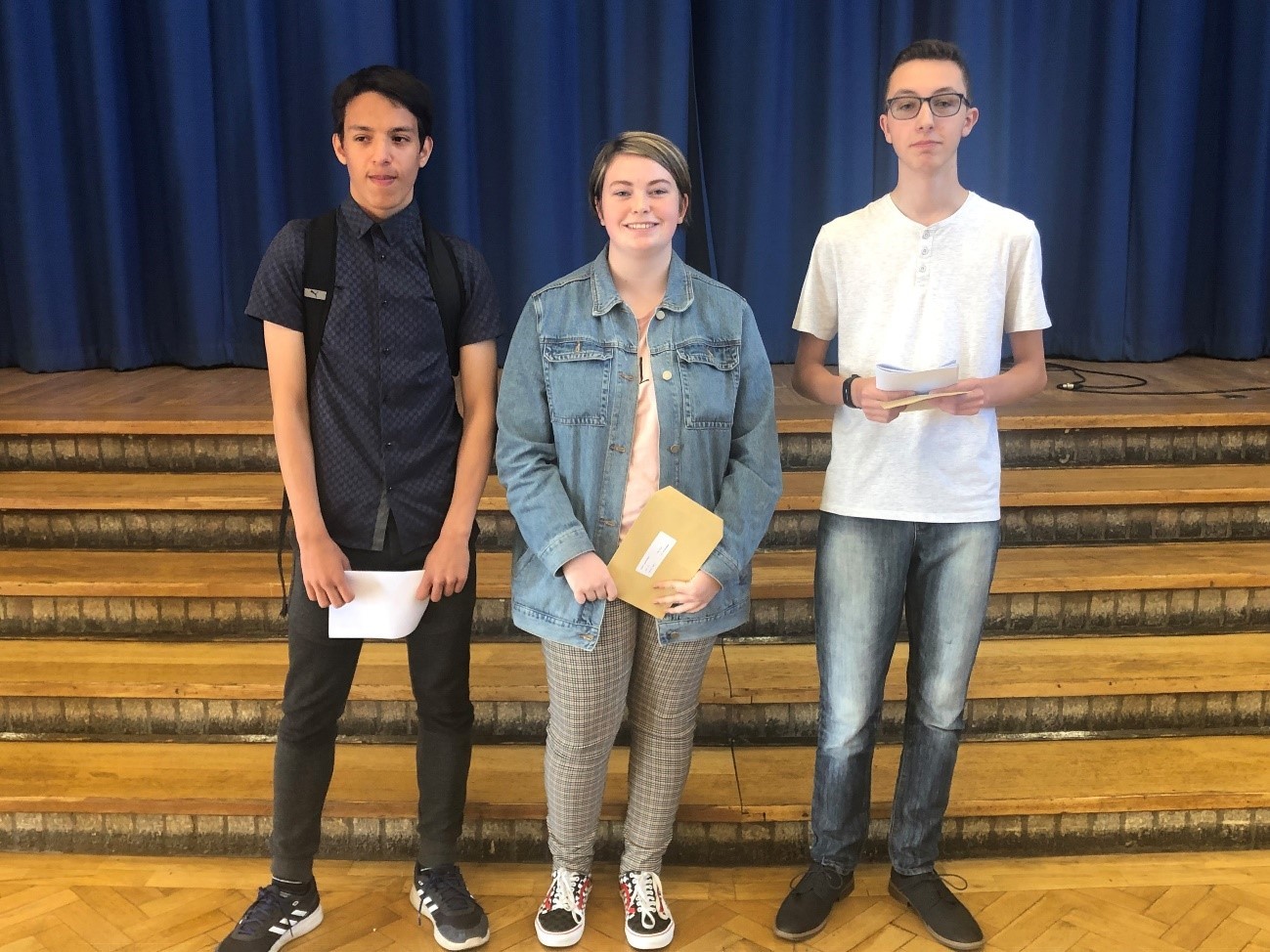 With Zaheer Khurami (16, Grays), Erin Lynas (16, Tilbury) and Bailey Pumfleet (16, Stanford)
Ms Joanne Williams, Headteacher of Hassenbrook Academy, said "I am delighted for the students, I am so proud of them. It is obvious that the rate of improvement is sustained and developing. I want to thank our fantastic staff for all they have achieved. We are very pleased with the number of grade 7s within the results. Parents have been crucial to Hassenbrook's success this year and we owe them much of today's joy."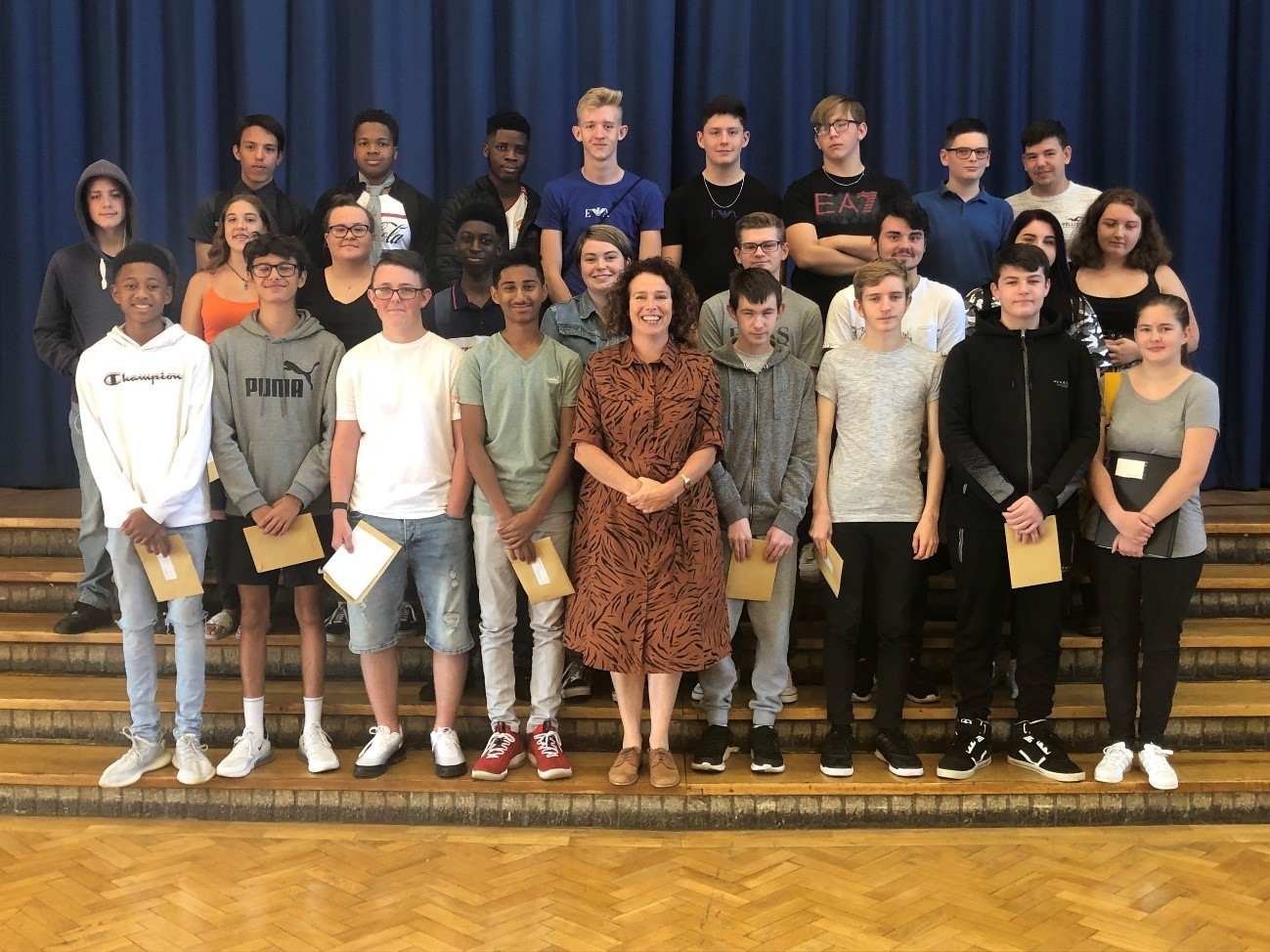 With: Students of Ortu Hassenbrook Academy celebrating their GCSE 2019 results with Headteacher Ms Joanne Williams.
Ortu Hassenbrook Academy is a proud partner of The Ortu Federation which it joined on 1 September 2016. Since then the Trust has secured visible successes in improving staffing, leadership, teaching, parental engagement and financial viability. In May 2019, Ortu Hassenbrook emerged from Ofsted special measures. Other schools in The Trust include Ortu Corringham Primary, which became Good in October 2016 from Special Measures, and Ortu Gable Hall School.
Enquiries to Ms J Williams, Headteacher, email: aharrold@hassenbrook.org.uk