Virtual Transition 2021/22
Welcome to All Y6 parents and pupils
This is the dedicated area for all 2021/22 Transition news and information - all announcements and emails will also be posted here for your guidance.
During these uncertain times we may need to change or adjust dates/times and events subject to government guidance and we hope that as we progress into summer we will be seeing each other face to face rather than screen to screen.
For all Transition queries, comments or concerns please contact us using transition@hassenbrook.org.uk
Dear Y6 Parents and Carers
I'm writing to you as promised with an update on Transition week. As you know we are engaging with local primary schools, other secondary schools and the LEA. As it stands Transition week will be going ahead from the 30th June. The current plans (and these are subject to change) are that pupils will do Transition activities in their Primarty schools for 2 days on the 28th and 29th of June and will spend the 30th June to the 2nd July in their allocated secondary schools.
We are aware that some parents are having difficulties with ordering uniform and that suppliers are not yet fully stocked so we would like to emphasise that there is no expectation for Y6 pupils to be in full Hassenbrook uniform for transition week - pupils should come to transition week in their primary school uniforms.
I will update you as more details are confirmed but know that many of you will find having this information useful.
Transition Welcome letter
Welcome-Letter-Yr6-March-2021NUMERACY-Transition-PackLITERACY-Transition-pack-2021
Yr6-Summer-School-Letter-June-2021
Yr-6-Cancellation-of-face-to-face-Y6-transition-events
https://drive.google.com/drive/folders/1V5Pv9bX--aJlIlI8cMtKCoP_0RufQCGskDKiWeBtSdASKN41hHeuW8ot-AclniNhd8q-_OKt
Meet the Headteacher address
Design our Planner Competition
Following the success of last year's Design our Planner competition - where a panel of judges made up of the local Rotary Club and Senior Leaders really enjoyed looking at the entries and had a hard time in deciding the winners, we have decided to repeat the process. We need a new design for next September's School planner which will be issued to all pupils. The top 3 will win prizes with first place having their design put on the front cover of our planner for the whole of the next school year.
Please see last year's entries to give you an idea of what we are looking for.
Deadline for entries is 30th April 2021
- please send entries to Transition@hassenbrook.org.uk - and remember to keep your original to give to our publishing team if you win - Good Luck !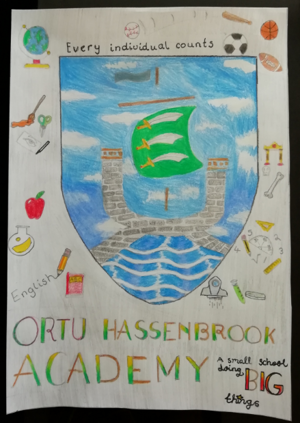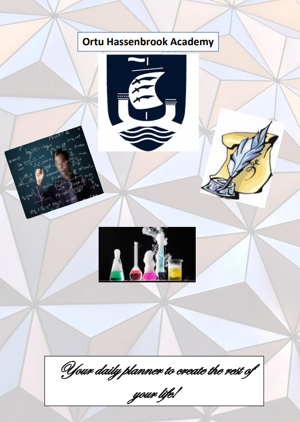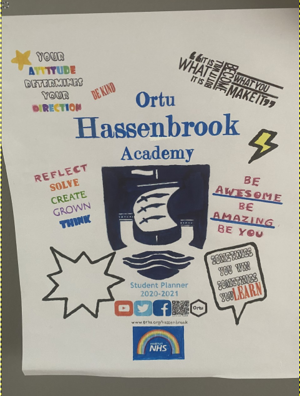 Dear Parent/Carers
Further to our transition information please find attached a link to the BBC Bitesize information on preparing for secondary school. Whilst not specifically related to Hassenbrook it is a good resource to support your conversations around moving to secondary which I hope you find useful.
You can also find this on our website along with all our other transition information
Best Wishes
https://www.bbc.co.uk/bitesize/articles/znprhbk